Family Friendly Future
In our last post, we looked at the future for working families, and some of the ways in which larger companies are leading the field with their family-friendly policies.  So how can small companies compete?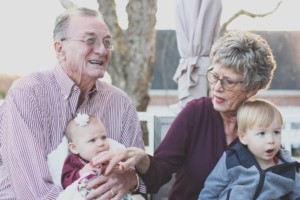 Here are some ideas on how SMEs can boost and embed their family friendliness without the money and resources that larger business may have:
Open communication: the best way to understand what working parents need is to get their feedback, whether this is done by a survey, anonymous feedback tools, or one-to-one conversations. You may find that employees can suggest new ways of working that you hadn't considered
Flexible recruitment: proactively ask candidates what flexibility they desire. You may even be able to identify patterns which help you tailor your job adverts to attract quality candidates.  Nearly 9 in 10 UK employees want to work flexibly and many of them will only apply for a job where this is possible
Identify carers: consider an informal register which encourages those with caring responsibilities to identify themselves and highlights the support available to carers
Agile working: use technology. Remote access to servers and call forwarding allow employees to be just as effective working from home.  Skype, zoom etc enable people to participate in meetings without travelling excessively; Meeting Zone and other companies enable call recording so people can listen in to a meeting/call at a different time
Flexitime: adjustable work schedules that allow employees to choose when they start and end their workdays
Adjust start times to allow for dropping off at school times
Allow working parents to go home early and spent quality time with family if they can resume working later from home
If your business isn't customer facing, close early on a Friday – often this is good for everyone, not just those with families, and creates good will
School holidays can be tricky, with many staff wanting the same time off. ·On really difficult days (such as Christmas Eve, when everybody wants to be off), ask staff to work just a few hours – four people doing two hours each might allow everyone family time and cover the office if that's necessary
Job sharing: this allows two employees to share the same role and alternate hours and responsibilities. This also benefits the employer as there is still someone performing the role to cover holiday, sickness etc
Grandparent leaves: more and more grandparents are involved in supporting their families, including with childcare. Implementing a policy that grants leave for grandparents to support their extended families can make a big difference
Rethink schedules: team bonding is important to create an engaging culture, but socialising after hours can alienate working parents. Aim for inclusivity – for example, instead of a monthly team dinner, make it a lunch or breakfast
Consider holding the annual Christmas party at a weekend and making it a family event with all-age activities
Embrace "Bring Your Child to Work" day – the fourth Thursday in April (25th this year). Plan in advance – some of the most powerful activities have an interactive element, such as a guided tour of the workplace, hands-on workshops based on each area's expertise, etc.
We'd love to hear more about any ideas or practices you have in your workplace. Comment on this post or email us at hr@peoplebusiness.co.uk.  We'll publish a selection of the best ideas in a future blog and there's a bottle of champagne for one lucky entrant!