Sony Corporation is a Japanese multinational conglomerate corporation headquartered in Tokyo. Its diversified business includes consumer and professional electronics, gaming, entertainment and financial services. It has a strong UK presence in the retail sector.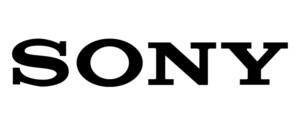 How People Business assisted the client
People Business were tasked with assisting Sony with a different assortment of tasks, ranging from a full HR assessment to providing assistance to management. These services included:
Performance management training
Senior and junior management
Provided workshops on recruitment techniques
Train the trainer program
What the client said:
"As a small but growing retail business we recognised that we needed to invest in HR, and that our levels of expertise in all aspects of HR were not fit for purpose. People Business provided us with an overview of our HR practices and policies, and recommended a strategy to bring them up to modern day standards. On a personal level, I found this process very beneficial, and highlighted to me that with the right approach, most HR matters and issues can be resolved reasonably efficiently. People Business also provided our management training scheme, which proved very successful and was instrumental in achieving consistently high marks in our retail standards assessments. Finally, People Business provided us with an ongoing HR consultancy service, which we use on a needs basis; this, and their flexibility, was very useful in managing our budgets. As a small to medium size business such as ours, I would have no hesitation in recommending People Business for all matters regarding HR".