St Mark's Institute for Bowel Disease
St Mark's Institute for Bowel Disease is the initiative of a highly committed team of medical and non-medical experts, working in partnership with leading business professionals who are dedicated to making the vision of improved bowel health a reality.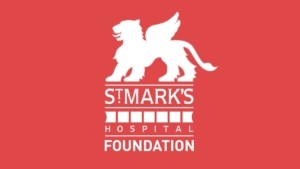 How People Business assisted the client
People Business provided full HR support, supplying ST. Marks with:
Contracts of employment, contract addendums, and HR policies and procedures

 HR-related policies such as bonus scheme rules and staff rosters

Appraisal guidelines and documentation

Advice and support regarding various employee relations issues, e.g. performance, restructuring, and sickness absence

Conducting exit interviews
What the client said:
I took over the Chairmanship of St Mark's Hospital Foundation in December 2017 and one of my first actions was to carry out a strategic review of all areas of the Foundation together with my fellow trustees . People Business had been HR advisers to the Foundation for a number of years so I made contact with Natalie to seek advice on a number of HR matters. Over the course of the summer Natalie was an invaluable source of HR advice . She was pragmatic and sensible with her advice given the Foundation is not a large organisation and she was always responsive to queries despite her part time working schedule . Based on my experience I would recommend highly Natalie and People Business to other organisations similar to the Foundation looking for HR advice.