Recruitment: The Difference between Capable and Suitable
When we are recruiting for a new team member, we often focus on skills, experience and knowledge because that's traditionally what we considered to be the most important factors. However, over time, we have learnt that there's a much broader range of factors we should look for whilst recruiting, and to complicate matters, there may be a different emphasis on each of those factors depending on the organisation, the team, and/or the role. More and more, we will be looking to see evidence of skills, experience, knowledge, and other factors such as 'attitude' or 'cultural fit' because we know that it is easier to up-skill someone than it is to change their attitude. So, ensuring new hires come in with the right attitude can often be more valuable than a fully qualified candidate.
---
We have developed some questions to help you think about the factors to prioritise and the traits you will need to assess during the recruitment process. When you're thinking about the questions, it's helpful to think about essential vs. desirable traits and be really strict with yourself about what the candidate needs to be able to do. You want to include traits that lead to a strong performance in the role/team/business, those that differentiate good from great performers, but exclude anything which doesn't really contribute to performance at all or that is quite specific to your organisation and could be trained instead.
Why are we hiring for this position? What is the purpose of the role? What will success look like in this role?
What qualifications do I need the successful candidate to have e.g. CIPD Level XX, AAT level XX?
What concepts, theories or models do I need the candidate to know e.g. theories of training design, AIDA marketing model, double entry bookkeeping?
Do I need the candidate to know our industry, service offering or product in-depth (or can it be learnt/taught)?
What is unique about our company, industry or the role that we need candidates to understand? How are we similar to our competitors? How do we differ from them? E.g. working in an SME typically requires someone who can be flexible, does not have any overpowering interpersonal traits, and has more generalist or transferable skills
 How experienced do I need the individual to be? How independently should they be able to work? How broad should their experience be? How deep should their experience be? You may measure this in years, or types of experiences
How does our team collaborate and work together, if at all? What collaborative working skills will candidates need to show e.g. proactively updating team, sharing problems and solutions, respectful?
Will the candidate need to liaise with external suppliers or consultants? What skills will they need to show in respect of this?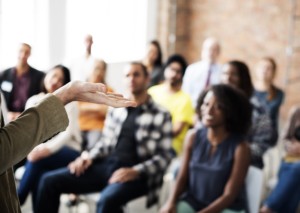 Will the candidate be client-facing? What skills will they need to show in respect of this?
Do we have any values that are embedded in our business? What values would we be looking for in candidates?
Will the candidate have any management responsibility? How do we expect managers in our business to behave?
What is the manager's approach? How would we expect the successful candidate to work with their manager?
How long do we expect someone to occupy this role? Is it a temporary cover role, longer-term permanent role? Are we looking for someone who wants to keep developing this role or grow beyond this role?
How might the business be changing over the next 6, 12, 18 months? What skills may be needed to cope, manage or drive this change?
What traits have we seen in employees who have left or been dismissed from this role? What traits determine poor performance in this role or a desire to leave the organisation?
---
Research suggests that it takes about 24 weeks for a new employee to reach full productivity in an SME, and 28 weeks in a large organisation, so it really is crucial that your recruitment process is able to effectively identify and eliminate poor performers, and ensure that high performers are found and progressed until the end. We have supported many of our clients in the creation of job descriptions and adverts, design of the assessment process, development of interview questions and/or job tests, and in-person at interviews. If you would like to explore how we could support your recruitment processes, please get in touch with a member of the team.