HR advice on furlough and cost saving measures
What is furlough and how can you access the Coronavirus Job Retention Scheme?
With the spread of Coronavirus causing havoc across the world, now more than ever businesses need to ensure they are watching costs and cutting back wherever possible. Our experienced team of HR consultants can offer you flexible, hands-on support across a full range of HR services, including advice on cost reduction measures.
The government has launched several measures which may help your business, including the Coronavirus Job Retention Scheme (furlough).
The government's Coronavirus Job Protection Scheme covers as much as 80% of wages for staff you put on furlough leave. But still unsure how furlough works? Got questions that you need answering? And do you need them fast?
People Business is here to help….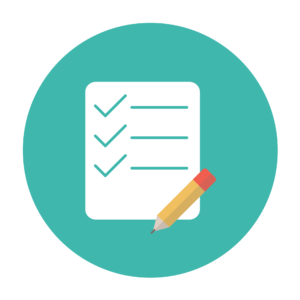 Over 20 years experience of successfully delivering HR consultancy
On-site, face to face, online meetings and email support
Bespoke HR service tailored for your needs, on an ad-hoc or retained basis
Experienced, highly qualified HR consultants

Solutions to suit your time-frame and budget
Why us?
Whether it's working with you on just one focused project (e.g. a furlough programme), or providing consultancy across the entire HR spectrum, we always offer practical support in a professional but relaxed way to help you achieve the best possible results.
Working with People Business gives you access to expertise, experience and available resource that you may not have in-house. And our flexible approach will ensure we provide you with a tailored solution to suit your time-frame and budget.
Who are we?
At People Business, we have a team of experienced HR Consultants who can help you with a range of HR services. Whether you're looking to outsource your HR completely or just need help with a one off project, our highly qualified and knowledgeable HR specialists will help you to achieve your business goals.
As former HR Directors, Managers and Heads of Department, we believe in encouraging our clients to establish the right people practices, so that you can focus on your business.
Some of the other HR services we provide:
Restructure and redundancy – from consultation through to outplacement support
HR processes and administration – ensuring you meet your statutory obligations
HR advice – we can advise you on the complete spectrum of employment law, legislation and best practice
Managing employee relations and well-being – from conflict resolution to managing performance
Resource planning and recruitment assessment and selection
Developing your people – soft skills training including management development and D&I
We can support you through the furlough process.
Talk with one of our experts today to discuss your business needs.
Phone: 01932 874 944
Email: Info@peoplebusiness.co.uk
What our clients say:
People Business provided us with an ongoing HR consultancy service, which we use on a needs basis; this, and their flexibility, was very useful in managing our budgets. As a small to medium size business such as ours, I would have no hesitation in recommending People Business for all matters regarding HR
People Business had been HR advisers to the Foundation for a number of years so I made contact with Natalie to seek advice on a number of HR matters. Over the course of the summer Natalie was an invaluable source of HR advice
I have relied on them to turn my team's performance around, develop, and motivate them. In each of my companies, the challenges and priorities were different and the people that needed development were incredibly varied. People Business delivered good results every time, and their work was stellar, relevant and fun. People Business, thank you for making me look good in front of my team, peers and bosses
Take a look at some of our latest blogs…