HR Services – A Practical Approach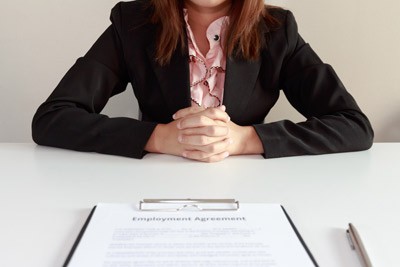 Our small team of consultants are all experienced in the full range of HR services. We've been HR Directors, Managers and Heads of, but now love our roles as Consultants where we can help clients of different sizes and industries achieve their own people goals.
First and foremost we're flexible in our approach.  Our experience, from having worked with SME clients over the last 15 years, demonstrates how much our flexibility is valuable to them. We really do understand that the right support at an affordable budget is critical. Whether it's providing consultancy across the entire HR spectrum or working with you on just one focused project (e.g. a redundancy programme), we always offer practical support in a professional but relaxed way to help our clients achieve the best possible results.
We believe in encouraging our clients to establish the right people practices early on so that they can focus on growing and developing their businesses rather than spending unproductive time resolving problems later. We are known for being pragmatic, clear, direct, knowledgeable but most of all approachable.
To see some case studies where we have provided excellent HR services, click here
Unlike an off-the-shelf HR service we will take the time to develop an understanding of your people requirements, your key aims and goals. Through this consultation process we will be able to tailor a retained service that is appropriate for your business.
Our retained services enable you to access a team of specialist HR consultants who will be fully conversant with your support needs, as well as providing you with some document 'essentials', on-hand advice and guidance for all your HR queries, plus access to a range of specialist performance, learning and development expertise – should you need it.
We begin with an HR audit of your organisation and people practices so we can gain an understanding of your key priorities. We will then scope out the right level of service (remote vs. face-to face) which best meets your needs according to the complexity of the projects we undertake for you.
As part of our retained HR service, we publish monthly newsletters that provide you with practical information and keep you informed of recent policy and employment law developments. We also provide policy updates to ensure that, at all times, your policies and practices meet the standards of current employment law legislation. The other advantage of a retained service is that any separate project work commissioned is at a reduced rate.
Our specialist HR services stretch across the full range of people management activities. This is because we believe that all aspects of people management (including strategy, employment law, recruitment, management development and training, performance management, employee relations, employee communications) are related and that it is important that organisations look at the whole people management picture. This can lead to significant improvements in the efficiency and effectiveness of the organisation.
In addition, we are experts in supporting the development of Managers and Leaders within growing businesses, recent courses include Managing Performance, Coaching Skills for Managers, Leadership Essentials, Career and Personal Development and Managing through Change.
In addition to the core PB team, we also have a wide network of independent specialists who help us to deliver a vast spectrum of top quality services.