Start as you mean to go on
Building a start-up business can be challenging, requiring flexibility, adaptability and committed people. However, the rewards for building a successful business can far outweigh the journey it takes to get there. You may be finding that your own time and expertise are being drawn away from your primary focus of growing your business, and that you would like support setting up sound working practices to ensure your company can grow through your team.
How we can help you
We have experience of providing HR for start-up businesses to achieve their business goals through their people. We can work with you to prioritise what personnel related activities need to take place and when they would be most beneficial to your company.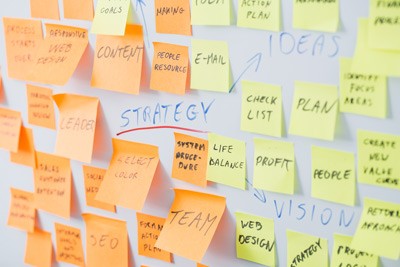 The benefits of HR for start-ups from the outset are many and varied. At a very basic level, covering the minimum requirements such as contracts and policies will help you to avoid potentially hefty costs or fines later on. In terms of getting structure and processes in place early, this will help to save you precious time going forward – there's no scrambling to find the answer, no confusion, the systems (technological or otherwise) are ready for action. Another benefit is that by having an HR presence throughout your early hiring and onboarding processes, you can ensure that you get the 'right' people on the bus – meaning that the hires you make are 'future' proofed but can drive progress now, and fit the culture of the organisation.
We can flex our support with either a basic service that ensures your business is legally compliant from the outset or a fuller range of support which enables you to build the foundations for your people to succeed long into the future. Beyond this, we have a number of other services that we offer as a business, and these can be tapped into as part of your monthly fee or as an additional project. Regardless of the level of support you need from us, we fix your monthly fee so that you can always plan ahead, and any additional work is priced and agreed separately.
Dedicated Startup Support
In the past, we have supported start-up businesses by:
Providing all template contracts and policies
Advising on the right recruitment process to suit their current and future needs
Managing the recruitment process inc. running assessment centres/interviewing
Getting the 'right' people on the bus!
Forward planning the workforce that you will need to deliver on your targets
Ensuring a consistent onboarding process for all new starters – setting them up to succeed!
Guiding you to develop the right goals for your employees (linked to your business goals)
Helping to carry out the performance management process
Delivering team building workshops
Providing executive coaching to the founders/senior team
Finding the right technology to support the business' needs now and as it grows
Involved In A Startup?
Get Dedicated Support Now
Our Startup Support Specialists Are Ready
You don't have to go through things alone, our dedicated support team are here to help your startup business