THE VALUES DRIVEN COMPANY
Free: a series of interviews with leaders in organisations that live and breathe their values
THE VALUES DRIVEN COMPANY
A series of interviews with leaders in organisations that live and breathe their values.
The challenge now facing companies of every size – from multi-nationals to local SMEs – is unprecedented. Their way of operating, behaviours, indeed their very purpose is being scrutinised by all stakeholders – and will be continually evaluated.
Arguably the influence of Generation Z means that a business not only has to stand for something but has to be genuine and authentic and seen to be actively living rather than passively stating its values. Because increasingly, that is going to be a key consideration for customers, employees, and every other stakeholder.
Identifying, clarifying, implementing, instilling and living by the foundation attributes of a values driven company will result in trust, resilience, sustainability, and the ability to consistently deliver what it says it is going to.
For a book co-commissioned by People Business, we will be talking to owners and directors whose companies have been on the journey. They are going to be sharing their thoughts on what they see as the specific issues relating to developing a values driven organisation and how that can be achieved (including the obstacles and how they can be addressed).
How did they make their values distinctive as well as real? Has it changed the interaction with staff, customers, and suppliers? Can they say that a values driven company gains better traction in achieving its goals, such as meeting accreditations, in recruitment and retention, being innovative and delighting the customer?
Leading up to publication in DECISION magazine, the latest thought-provoking interview to be included in the report will be available below for you to read.
Insightful interviews with business leaders on the values driven company

Nimesh Shah
Chief Executive
"You could say the bottom line is that our values are why we exist and are able to achieve what we do, and I would describe culture as what is established if those values are actually behaviours."
Vikita Patel & Rosie Guest
Chief Human Resources Officer & Chief Marketing and Communications Officer
"… a set of values will give an aura of sophistication but they will also serve as a guide for a rapidly expanding and acquisitive business."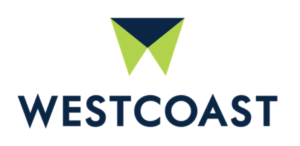 Joe Hemani
Chairman
"There are two particular points about values. One is that what matters to me might not be a value which is that important to you. The second is that there should be an overriding value which I define as honesty in everything you do."

Claire Head
Chief People and Culture Officer
"Values provide the moral compass which steers you collectively with a common purpose. Increasingly it's not just what you do as an organisation but how you do it which matters to people."