In the beginning – A personal note from Andrea – our founder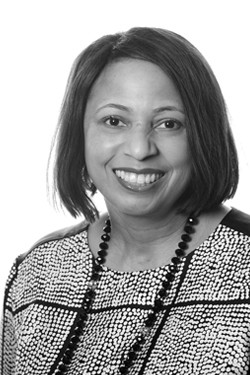 I got the bug for working with people very early on. One of my first Saturday jobs was working at Harrods in Knightsbridge. What an extraordinary experience to be one of thousands of people working in the same building trying to deliver excellent customer service. But as I later discovered, encouraging people to do their best every day was a not insignificant challenge.
Eventually, I knew that working with people was the thing that I most wanted to do. I held a number of roles in learning and development, management development, organisational development and latterly, HR, and discovered that good people practices, a positive culture, and great leadership and management could help create teams of people who had fun, worked hard, and delivered great results.
A new way of thinking
In my last role as an HR director, I led a team of over a hundred people delivering HR and learning and development support in a challenging, customer-facing business. Whilst we did good work, I always felt that too much time was spent on people who were under- performing or weren't contributing, and not enough time on nurturing and developing the talent we had. Being in a corporate environment also meant attending too many meetings and participating in activities that didn't really change things very much. I longed for a role where I could just spend time leading a team of people doing really great work that made a difference.
A new beginning
When the opportunity came to start my own company in 2000. I was determined it would be aligned with my values: We wouldn't work with clients who weren't interested in truly having better people practices; and work would be fun.
My mother asked me what exactly this new consultancy was going to do, and the best explanation I could give her was that we were going to offer services doing all the people stuff that made a difference. "So, it's all the people business", she said. And that became our name. People Business – experts in the business of people.
Absolutely amazing service from start to finish.  As we're only a small company I didn't think anyone would be interested in supporting us but the professional approach from People Business has shown me that it is possible to grow without fear of huge costs