There is increasing awareness that effective management of "people issues" has a huge impact on the success of private equity companies.
There are three critical elements to the success of any PE investment;
There must be a great product or service – the heart of any successful business
The financial structure of the investment – including cost of acquisition – must create the potential for a successful return on investment
AND
The quality of people must be very high as this will be the primary influence on whether potential of the product / service is fully realised. This is a question of both individual and team talent development.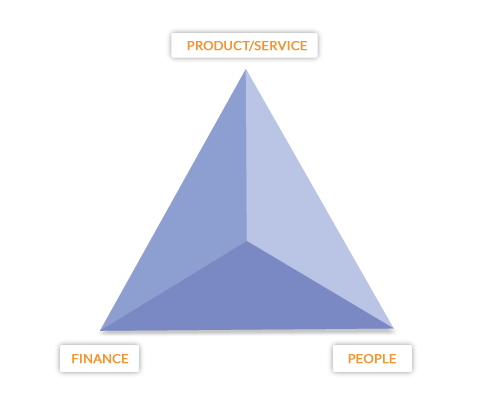 Two recent trends make effective people management in portfolio companies even more important:
As the cost of initial acquisitions continues to rise in a highly competitive market, it becomes even more important to drive operational improvements if satisfactory returns are to be generated.
The pace of change in business generally has become increasingly fast, impacted in particular by a wide range of digital technologies including AI / machine learning. This has contributed to the adoption of a range of agile management techniques which permit organisations to be more customer responsive and innovate more effectively. These changes have major organisational and operational implications and their successful adoption can provide a substantial competitive edge. PE companies can cost effectively stimulate the adoption of best practice across their portfolio companies in a way that individual companies could not afford / justify. Effectively PE companies can generate benefits of scale from the overall size of their investment portfolio – without adversely affecting the unique nature of each of their portfolio investments.
It is however not only the effectiveness of people in portfolio companies that matters. People management within the private equity company itself must be of the highest quality if investment returns are to be maximised.
There are, therefore, a wealth of opportunities to improve investment returns through getting people management right. To maximise returns these opportunities must be co-ordinated and prioritised rather than treated as individual ad-hoc activities.
See more about our Private Equity People Management Opportunities 
Andrea is the founder of People Business. She is an experienced Human Resources professional, organisational development consultant, coach and facilitator. With a background of corporate senior roles and 25 years' experience Andrea brings a wealth of experience and impact to her work with clients.
Andrea believes that enabling people is not a "soft option" for those that have the time and other resources to do so, but rather it is the most effective way of improving the performance of organisations so that they consistently deliver business objectives. Inspired people with a clear sense of what must be done can deliver extraordinary results.
Over the last 15 years Andrea has worked extensively within the Private Equity (PE) space carrying out projects with both PE firms and their portfolio companies that include: management due diligence, assessment of key individuals and leadership teams, Board development, Leadership team development, coaching CEO's and other executive team members, reviewing and overhauling people strategies in portfolio companies to enable growth, hiring investors at all levels from analyst to Partner, hiring operating partners and other support roles, improving  recruitment processes, establishing development and coaching options to support investors career development and Firm succession planning and developing investment teams.
Andrea uses her PE knowledge and experience to accelerate the pace of change implementing practices that work. She achieves a healthy mix of innovation and pragmatism (with a little humour for good measure), and is always focussed on delivering results.
Andrea is the proud owner of a new season ticket for her beloved team Spurs after a 12 year wait.
Tracy has worked with People Business since 2015 following a 15-year career in HR roles. With a diversity of experience ranging from multinational FTSE 250 companies to high profile SMEs, Tracy has worked across a variety of industries including professional and business services, construction, engineering and infrastructure, recruitment, technology and creative.
With a style described as personable and level-headed, Tracy is able to quickly navigate through complexity to develop solutions.
Partnering with board level and operational management teams to develop and implement effective people practices has enabled Tracy to develop expertise in:
Leadership and management development
Organisational change and culture
Employee engagement and relations
Business growth, acquisition, restructure and redundancy
Performance management
Recruitment and resourcing
Tracy is an experienced trainer and facilitator, much of her work with People Business involves enabling managers to lead and develop their teams.
As an accredited coach Tracy works with leaders and managers to support their professional and personal goals. By drawing on both first-hand experience and the thousands of hours spent working through people issues, Tracy is especially passionate about working with coachees who want to thrive in the art of people management and helping them to enjoy the challenge along the way.
To complement her professional experience Tracy has achieved NLP Practitioner Status, is accredited to the ICF coaching standards and is experienced in psychometric assessments.
A passionate advocate for people and organisational development, Daniel has worked in learning and talent for the entirety of his career. With considerable experience in FTSE100 organisations and smaller, PE-backed companies, predominantly his experience is in the healthcare and hospitality industries. He has held both global and national roles – most recently as Head of People and Head of Learning & Development.
This breadth of roles and experience has given Daniel the ability to vary his approach to suit the specific needs of the teams he is working with. Recent experience in a diverse range of sectors has highlighted the critical importance of valuing employees and the dial has definitely shifted; he believes that a robust organisation's talent strategy no longer focuses solely on the 'Top 10%' and that an all-encompassing approach to succession planning is vital.
Through Daniel's work and study, he has acquired expertise in:
Organisational change
Leadership and management development & coaching
Mediation
Development of organisational purpose, values and culture
People strategy and vision
Succession planning
Assessment and psychometrics
Daniel is Occupational Ability and Personality BPS Level A&B; Hogan HPI, HDS and MVPI qualified and most recently, he qualified as an CMC-accredited mediator to supplement his repertoire. Since Daniel has a young family, there isn't all that much free time for hobbies, but when he can he enjoys cooking and touring on his motorbike.
If you would like to know more about People Business Private Equity then please call us on 01932  874944