There is increasing awareness that effective management of "people issues" has a huge impact on the success of private equity companies.
There are 3 critical elements to the success of any PE investment;
There must be a great product or service – the heart of any successful business
The financial structure of the investment – including cost of acquisition – must create the potential for a successful return on investment
AND
The quality of people must be very high as this will be the primary influence on whether potential of the product / service is fully realised. This is a question of both individual and team talent development.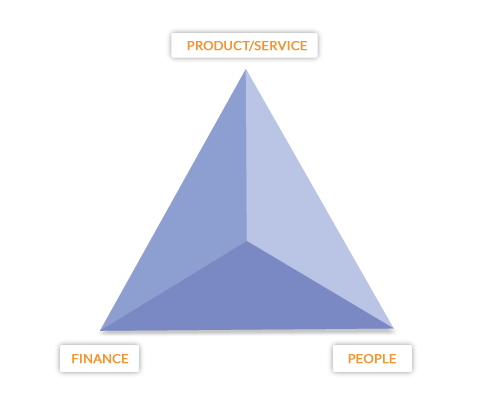 Two recent trends make effective people management in portfolio companies even more important:
As the cost of initial acquisitions continues to rise in a highly competitive market, it becomes even more important to drive operational improvements if satisfactory returns are to be generated.
The pace of change in business generally has become increasingly fast, impacted in particular by a wide range of digital technologies including AI / machine learning. This has contributed to the adoption of a range of agile management techniques which permit organisations to be more customer responsive and innovate more effectively. These changes have major organisational and operational implications and their successful adoption can provide a substantial competitive edge. PE companies can cost effectively stimulate the adoption of best practice across their portfolio companies in a way that individual companies could not afford / justify. Effectively PE companies can generate benefits of scale from the overall size of their investment portfolio – without adversely affecting the unique nature of each of their portfolio investments.
It is however not only the effectiveness of people in portfolio companies that matters. People management within the private equity company itself must be of the highest quality if investment returns are to be maximised.
There are, therefore, a wealth of opportunities to improve investment returns through getting people management right. To maximise returns these opportunities must be co-ordinated and prioritised rather than treated as individual ad-hoc activities.
See more about our Private Equity People Management Opportunities 
Andrea is the founder of People Business. She is an experienced Human Resources professional, organisational development consultant, coach and facilitator. With a background of corporate senior roles and 25 years' experience Andrea brings a wealth of experience and impact to her work with clients.
Andrea believes that enabling people is not a "soft option" for those that have the time and other resources to do so, but rather it is the most effective way of improving the performance of organisations so that they consistently deliver business objectives. Inspired people with a clear sense of what must be done can deliver extraordinary results.
Over the last 15 years Andrea has worked extensively within the Private Equity (PE) space carrying out projects with both PE firms and their portfolio companies that include: management due diligence, assessment of key individuals and leadership teams, Board development, Leadership team development, coaching CEO's and other executive team members, reviewing and overhauling people strategies in portfolio companies to enable growth, hiring investors at all levels from analyst to Partner, hiring operating partners and other support roles, improving  recruitment processes, establishing development and coaching options to support investors career development and Firm succession planning and developing investment teams.
Andrea uses her PE knowledge and experience to accelerate the pace of change implementing practices that work. She achieves a healthy mix of innovation and pragmatism (with a little humour for good measure), and is always focussed on delivering results.
Andrea is the proud owner of a new season ticket for her beloved team Spurs after a 12 year wait.
Tony helps private equity and venture capital companies to maximise financial returns through proactive and hard-nosed people management – both within their own business and in their portfolio companies.
He focuses on the massive opportunities to improve financial returns through:
"People audits" to benchmark current activity and prioritise opportunities to add financial value
Recruitment, including psychometric profiling
Developing growth plans to ensure people management strategy and operations deliver financial objectives
Individual and team talent management including career planning, leadership development (and exiting)
Executive Coaching / Mentoring
HR due diligence on potential investments
Organisation design and the development of agile working practices
Shared and faster learning across portfolio companies
Much of Tony's career has been in board level general management roles. He led the programme that transformed Thomas Cook from a worldwide leisure and business travel agent into a European vertically integrated leisure travel company. As Managing Director of Going Places, Tony led the creation of the Number 1 in the sector for both profit and customer service through the acquisition and turnaround of a number of loss making companies. Tony drove up financial value through innovative people management individual and team talent initiatives for the 5000 employees.
Tony believes in the critical role people management has in increasing value. This is nothing to do with HR administration and all to do with making sure that you have the right people focusing on the important priorities and working well as a team. Especially in rapidly growing businesses this often requires changes to the senior management team and organisation structure – and the development of more agile working practices.
He has been involved in numerous transformation and rapid growth programmes. He has an MBA degree from London Business School (specialising in strategy and people management) and director level experience in People Management /HR, Strategy, Marketing, Sales and Operations, Buying and Logistics. He has experience in services, retail, manufacturing and travel. The breadth of his sector and functional experience combined with his passion for adding financial value through people makes him ideally placed to help in a PE / VC environment.
Tony has had over 50 coaching / mentoring relationships, many at Chief Executive level.
Tony is married and has two sons. He is a lifelong Manchester United supporter. He always likes new challenges and recently did his first bungee jump.
Emma is MCIPD accredited and has over 15 years' experience of working in HR within professional and financial services.  Her most recent permanent position was leading the HR function at HgCapital, a mid-market European private equity firm employing 120 people, which she held for over 10 years.  Since then she has spent 6 months undertaking an interim HR Manager role in a PE backed business which provided a valuable insight into the particular dynamics of private equity involvement in a business.
A true generalist Emma has worked across the entire HR remit as Head of HR acquiring a toolkit of transformation and improvement in her own function which means she is well positioned to add value to HR projects.
Emma is qualified in a wide range of Occupational Ability and Personality tests and is a qualified Executive Coach.
Emma has a pragmatic approach and takes account of the wider commercial context.  She is used to delivering for a challenging client group.  Areas of strength are recruitment and selection, performance management, employee engagement and developing and managing talent.
Outside of work Emma is a keen (although not very fast!) cyclist and runner and is learning to appreciate the benefits of practising yoga.
If you would like to know more about People Business Private Equity then please call us on 01932  874944