Blueprint for All (previously known as the Stephen Lawrence Charitable Trust) develop and run high impact programmes with disadvantaged young people and communities, providing tangible opportunities and support that enables them to thrive, whilst driving systemic change in organisations and society.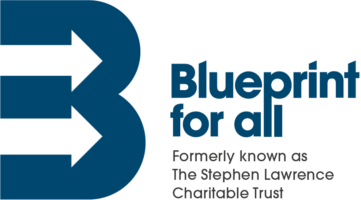 How People Business assisted the client
As partner to the Head of Operations, we support and enhance their people practices on an ongoing basis.  As well as working on the HR foundations such as policies and procedures and providing day to day HR advice, we have completed various projects such as the design and delivery of bespoke training, creation of a Total Reward Statement, design of an Appraisal process and training for managers, and the development of a Recruitment Pack.
Current and future work includes an employee wellbeing programme, management and interpersonal skills training, recruitment guidance and support, and management of an employee engagement survey. 
What the client said
People Business has done a wonderful job supporting us for the past two years. The team's communication, support and resources are outstanding, and we continue to be impressed with the professionalism of their staff. Natalie and the HR team have helped us to streamline our HR processes, provide professional HR services to our employees and grow the sophistication of our HR programme to match the continued growth of our charity. We view People Business as an extension of Blueprint for All and look forward to our continued relationship.