Employee Wellbeing
WorkWell is our employee wellbeing programme, developed in collaboration with Woking Mind, to improve wellbeing in the workplace.
Poor mental and physical health leads to low mood, poor concentration, difficulty with decision-making, and inadequate performance. While healthy employees think more clearly, are more optimistic, and cope better under pressure.
Higher employee wellbeing is associated with higher employee morale, which leads to increased productivity. Not only that, but by promoting employee wellbeing at the workplace, employers can attract more talent and retain existing employees for longer periods.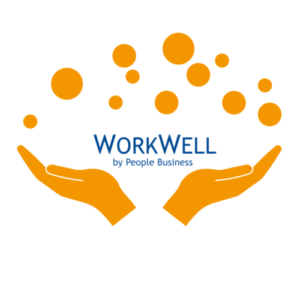 Motivated, resilient employees who are engaged and experience high levels of job satisfaction
A healthier, more inclusive culture which promotes social responsibility
Lower sickness absence and reduced staff turnover
Wellbeing Audit
Our WorkWell programme starts with a Wellbeing Audit which is made up of three parts:
A conversation with the senior leadership team to understand the company's wellbeing strategy
An employee survey measuring six key areas that have an impact on wellbeing
A detailed feedback report
The insights gained from the audit form the basis of the report. This report identifies the key areas of focus which will form part of the holistic approach to improve the wellbeing of your people. In this way, we target action where it's most needed.
This approach may include but is not limited to:
Mental health awareness training

An in depth look at management style within the company using our own in-house tool

Activities to improve co-worker relationships

… And more!
Why us?
Whether it's undertaking an initial Wellbeing Audit, or developing your entire Wellbeing Strategy, we always offer practical support in a professional but relaxed way to help you achieve the best possible results.
Working with People Business means you have access to expertise, experience and available resource that you may not have in-house. Our consultant are MHFA certified and our flexible approach will ensure we provide you with a tailored solution to suit your time-frame and budget.
Who are we?
At People Business, we have a team of experienced, MHFA certified Consultants who can help you with a range of services. Our WorkWell employee wellbeing programme has been developed in collaboration with Woking Mind to provide you with a holistic approach to improving the wellbeing of your people.
As former HR Directors, Managers and Heads of Department, we believe in encouraging our clients to establish the right people practices, so that you can focus on growing and developing your businesses.
Some of the other HR services we provide:
HR processes and administration – ensuring you meet your statutory obligations
Resource planning and recruitment assessment and selection
Restructure and redundancy – from consultation through to outplacement support
Managing employee relations and well-being – from conflict resolution to managing performance
Developing your people – soft skills training including management development and D&I
HR advice – we can advise you on the complete spectrum of employment law, legislation and best practice
What our clients say:
People Business provided us with an ongoing HR consultancy service, which we use on a needs basis; this, and their flexibility, was very useful in managing our budgets. As a small to medium size business such as ours, I would have no hesitation in recommending People Business for all matters regarding HR
People Business had been HR advisers to the Foundation for a number of years so I made contact with Natalie to seek advice on a number of HR matters. Over the course of the summer Natalie was an invaluable source of HR advice
I have relied on them to turn my team's performance around, develop, and motivate them. In each of my companies, the challenges and priorities were different and the people that needed development were incredibly varied. People Business delivered good results every time, and their work was stellar, relevant and fun. People Business, thank you for making me look good in front of my team, peers and bosses
To discuss how investing in the wellbeing of your people can improve engagement and productivity in your company
email: Natalie.chotai@peoplebusiness.co.uk.
Phone: 01932 874944
Take a look at some of our latest blogs…