The Good Boss Questionnaire
Do you want to reduce costs and drive better performance?
The most effective ways to reduce costs and drive better performance in any organisation is to increase the effectiveness of bosses as managers of people.
The Good Boss Questionnaire (GBQ) is a psychometric questionnaire that improves individual and organisational performance by assessing and developing the behaviour of managers and supervisors. It can diagnose and reverse patterns of managerial behaviour which have been shown to compromise the productivity, morale and wellbeing of employees and teams.
Since its launch, the GBQ has helped over 1,000 bosses improve their management behaviour, resulting in more engaged, productive employees.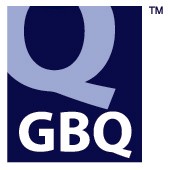 What our clients say:
The Good Boss Questionnaire helps us have open and transparent conversations which enables managers to identify influential development areas for themselves but also helps them to understand what is successful or repeatable. The GBQ has become a highly effective and reliable platform used as part of our leadership and management development strategy.​
Using the Good Boss Questionnaire has enabled us to build on the characteristics and behaviours of our leadership team identifying leadership strengths and development needs. This, in turn, has enabled us to work together better and smarter to achieve more.
Why us?
Whether it's working with you on just one focused project such as The Good Boss Questionnaire, or providing consultancy across the entire HR spectrum, we always offer practical support in a professional but relaxed way to help you achieve the best possible results.
Working with People Business gives you access to expertise, experience and available resource that you may not have in-house. And our flexible approach will ensure we provide you with a tailored solution to suit your time-frame and budget.
Who are we?
At People Business, we have a team of experienced HR Consultants who can help you with a range of HR services. Our highly qualified and knowledgeable HR specialists will help you to achieve your business goals.
As former HR Directors, Managers and Heads of Department, we believe in encouraging our clients to establish the right people practices, so that you can focus on your business.
Take a look at some of our latest blogs…