Atek Accounting Solutions Ltd 
Covering Surrey and London from their base in Weybridge, Atek specialise in supporting start-up and small businesses to get control of their finances, improve efficiency and grow – with expert advice and support every step of the way. 
One of the greatest benefits Atek's clients mention is the flexibility and scalability that they offer – tailoring their level of service to the changing requirements of their businesses. Atek have the expertise and resources to offer a range of services that they can customise to meet different levels of required support.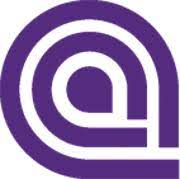 How People Business assisted the client
People Business worked with Atek Accounting Solutions Limited on an adhoc basis to help them with some specific HR requirements with their business.
As a small business looking to expand they engaged us to review their employment contract to ensure it was both legally compliant and had specific clauses incorporated specific to their business.
They also asked us to create a simple handbook, and to provide a template for a zero hours contract.
Finally we were able to provide them with some specialist recommendations in relation to GDPR training providers.